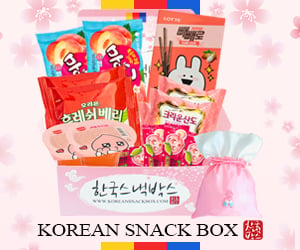 About: Korean Snack Box is a snack box with snack that come directly from Korea. Each month you will receive Korean, also known as K-snacks, which include, but is not limited to chips and candy. 
Cost: Starts at $18.95 per month
Shipping: Free today 6/20/19, otherwise it will be calculated at checkout.
Do you like K-snacks?
Would you try this box? Comment below.
This post may contain referral/affiliate links.